Warning: Trying to access array offset on value of type null in /customers/8/9/6/triangle-factory.be/httpd.www/new/wp-content/themes/oshin/content.php on line 28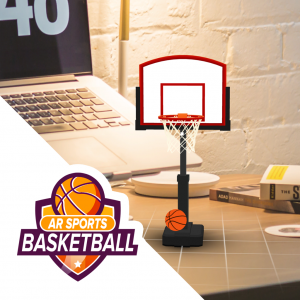 With the launch of iOS 11 on September 19, 2017, Apple made some huge waves in the augmented reality space by launching ARKit into the market. ARKit allows developers to build unparalleled augmented reality experiences for hundreds of million devices running iOS 11.
Of course we were very excited to hear this news when the new platform was announced and immediately started building early prototypes using the beta version of the ARKit platform. This gave birth to our first ARKit game, AR Sports Basketball, which was launched together with the launch of iOS 11 and was features by Apple as one of their "Amazing AR games".
After 6 months in and 13 million downloads in AR apps, It is great to see that AR Sports Basketball is still the #5 most downloaded ARKit-only game and #7 most downloaded ARKit-only app worldwide.